When I became pregnant, my hubby and I decided to go to a baby expo to see how to best prep for little man's arrival. From toys to clothes to bibs to how to decorate your nursery, it seemed like miles and miles of possibilities. We were a bit overwhelmed. We wanted to decorate and prepare our home for our baby but wowsa!
In Chinese medicine, the uterus is often referred to as the child's palace. I think this is so fitting. It's the place your baby is going to be nourished and grow.
We often consider the nursery to be the child's palace and spend months painting, assembling, cleaning, and lovingly preparing it. It's one of the activities that many parents looked forward to. Staying up late on Pinterest, long hours at Babies R Us…we want to make it as sweet and perfect as possible.
If only we would put this much time, effort, and preparation to prepare the child's palace, in this case, the uterus, as we did the nursery. I cannot stress how important it is to prepare your bodies prior to getting pregnant.
Over the next several weeks, we are going to talk about nutrition….how to eat to nourish your child's palace, to make it a warm, inviting place where your future baby will thrive. Stay tuned!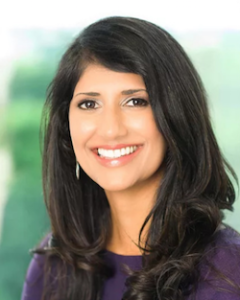 DR. JYOTI MATHEWS, M.D.
Medical Disclaimer: The information on this site is not intended or implied to be a substitute for professional medical advice, diagnosis or treatment. All content, including text, graphics, images and information, contained on or available through this web site is for general information purposes only.