With the internet, it can get pretty confusing as far which diet style is best for you. Low carb, high protein? Low fat? Avoid dairy? Avoid high histamine foods? Avoid sugar alcohols? Eat fermented foods? Eat meat? Don't eat meat?
What's a girl to do?
My Eden Medical philosophy is pretty simple. My goal is to take you back to the Garden of Eden, where we ate off trees and the ground. A whole foods diet full of micronutrients.
We spend a lot of time working about the correct carb:fat:protein ratio when we should be maximizing the amount of micronutrients in our diet. Micronutrients refer to vitamins, minerals, and phytochemicals. If you want to list it, the most nutrient dense foods (from most to least) are:
– Green vegetables (the dark leafy greens, the more bitter, the better!)
– Non-starchy vegetables (like tomatoes, eggplant, peppers, etc.)
– Fruit
– Legumes (like beans, chickpeas, edamame, etc.)
– Starchy vegetables (like squash, sweet potato, etc.)
– Whole grains
– Nuts and seeds
The least nutrient dense foods are:
– Fish
– Fat-free Dairy
– Meat and fowl
– Eggs
– Red meat
– Refined grains
– Full fat dairy/cheese
– Refined oils/sweets.
You want to fill up on the foods from the first list while minimizing foods from the second list. There are some variations that need to happen according to current medical conditions, however, most would do well to follow this philosophy. Don't get lost in all the info out there. You know what to do. If it grows from/above the ground, eat it. If it walks/swims/flies, minimize it.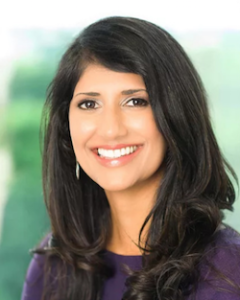 DR. JYOTI MATHEWS, M.D.
Medical Disclaimer: The information on this site is not intended or implied to be a substitute for professional medical advice, diagnosis or treatment. All content, including text, graphics, images and information, contained on or available through this web site is for general information purposes only.